"An evening with Jim Cuddy" in support of the YWCA Toronto

On Wednesday, November 23, 2016, the Downtown Automotive Group (DAG) proudly presented the acclaimed Canadian musical artist Jim Cuddy at the iconic Winter Garden Theatre in Downtown Toronto.

The event, which was attended by more than 400 people including DAG customers, vendors, automotive partners and DAG employees, was a resounding success raising funds which will go directly towards the YWCA Toronto Women's Shelters program.

Our corporate partners were instrumental to the success of the event and the results of the initiative that will be given to the YWCA Toronto.

With amazing music, delicious gourmet samplings and wine, the event demonstrated the community support for the YWCA Toronto Women's Shelters program and the deep commitment DAG has for the organization.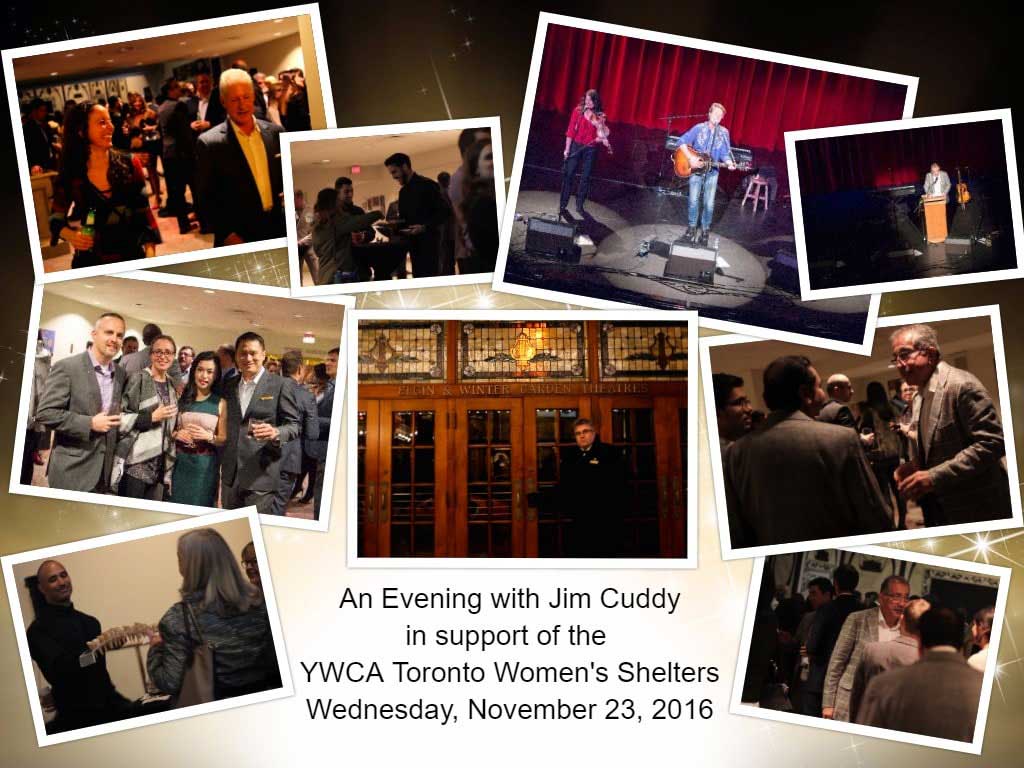 2017 LINCOLN CONTINENTAL: LINCOLN'S LAST DANCE, OR LOVE AT LAST?
October 31, 2016 by Mike Fudge

In modern times, Lincoln has served primarily as a sales channel for the Navigator luxury SUV, and the ubiquitous fleet queen, the Town Car.

Since the discontinuation of the ancient Town Car in 2011 with its circa-1978 "Panther" platform, Lincoln has had some difficulty re-establishing itself as a full-line luxury marque. Lincoln's other models, the MKX crossover, MKZ Sedan, MKS Sedan, and MKT wagon, were mildly restyled versions of the Ford Edge, Fusion, Taurus, and Flex, respectively.

In the hyper-competitive luxury market, buyers have not embraced Lincoln as a serious competitor.

It wasn't always like this. The first Continental was a one-off custom-bodied Zephyr commissioned by company president Edsel Ford to take on vacation in Florida in 1939. His wealthy friends were so impressed with the car that Ford put it into production immediately upon his return.

It was considered to be an ultra-stylish, ultra-exclusive version of the already-luxurious V12 Zephyr convertible. A far cry from the warmed-over Taurus that Lincoln last passed off as a Continental in 2002. In with a bang, and out with a whimper.

Downtown Lincoln proudly partners with Casa Loma for Symphony in the Garden

Downtown Lincoln, the newest addition to the Downtown Automotive Group family, was extremely excited to partner with Casa Loma for Symphony in the Park in August 2016.

Casa Loma, Toronto's iconic castle on the hill that overlooks the downtown, hosts special events during the summer season including Symphony in the Gardens - a musical evening held in the back gardens of the castle.

It was a lovely evening of outstanding music, beautiful samplings & refreshments, and delightful conversation.

In addition, it was also the debut for the 2017 Lincoln Continental - which stood front and centre in front of the main castle entrance.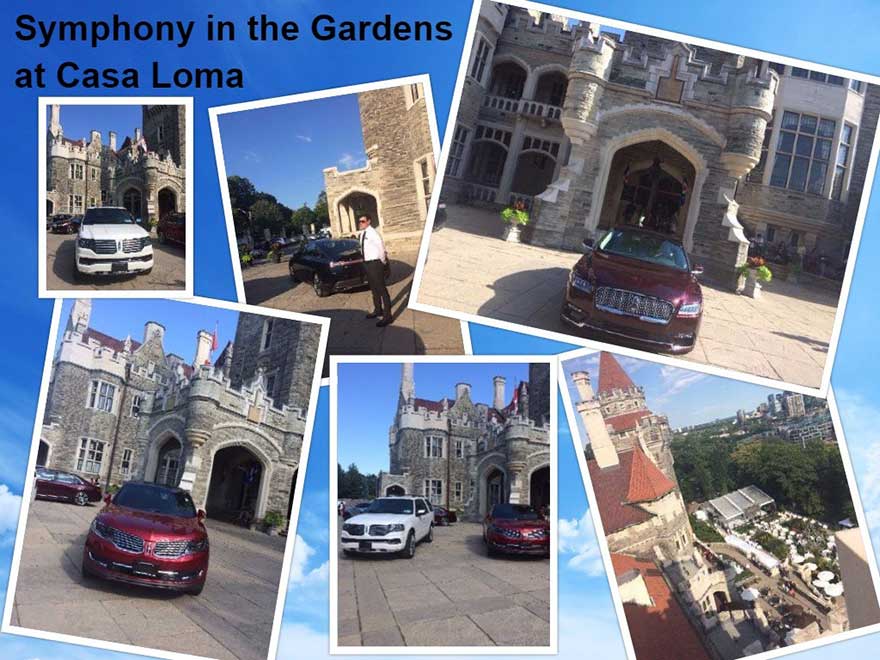 Continental named "Best of Show"

The Lincoln Continental earned top honors as Ford Motor Co. picked up three awards for its new cars and trucks in The Detroit News annual Readers' Choice Awards.

Roughly 100 judges voted Lincoln's new flagship sedan as Best of Show amongst all the reveals at the 2016 North American International Auto show. The Continental sports three engine options: a base, 3.7-liter V-6, 2.7-liter twin-turbo V-6, and a powerful, 3.0-liter twin-turbo six with 400 horsepower and 400 pound-feet of torque. It will be built at Ford Motor Co.'s Flat Rock Assembly Plant and will hit showrooms late this year.

As he presented the various honors on Tuesday, Detroit News Editor and Publisher Jonathan Wolman noted that the Readers' Choice Awards are "the only honors bestowed by the people actually buying and driving the vehicles on display here."

The announcement was made Tuesday at a Detroit Economic Club annual luncheon with Detroit Mayor Mike Duggan, Wayne County Executive Warren C. Evans, Macomb County Executive Mark Hackel and Oakland County Executive L. Brooks Patterson.

Ford also took Next Up in my Garage honors for its refreshed Ford Fusion and Baddest Off-Road Vehicle for its Raptor performance pickup. Both vehicles will be available later this year.

General Motors Co. won three awards: Best Road-Trip Ride for its Cadillac Escalade, Best Future Concept for its Buick Avista and Most Eco-Friendly for its Chevy Volt.

Fiat Chrysler Automobile NV's Chrysler brand won two awards: Best Family Fun Finder for its new Pacifica minivan and The Most for your Money for its 200 sedan.

Foreign automakers took home a pair of awards. The Lexus LC 500 took home Sleekest City Ride honors and the BMW I8 won for Coolest Technology.

mmartinez@detroitnews.com