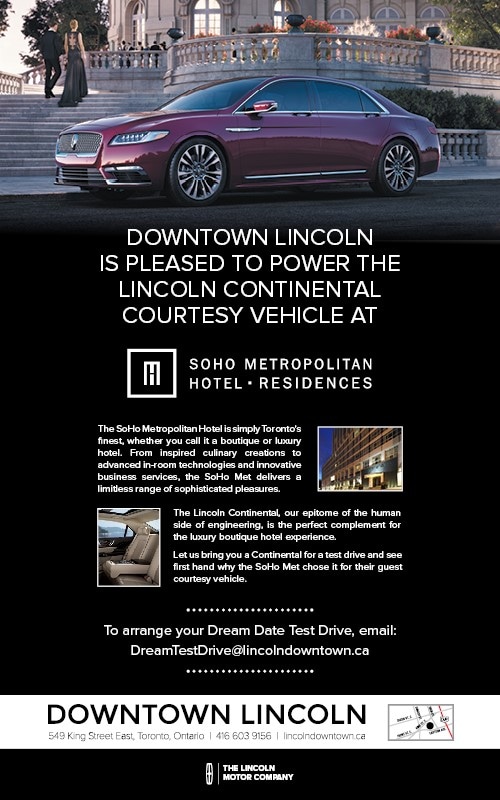 Downtown Lincoln is pleased to power the Lincoln Continental courtesy vehicle at Soho Metropolitan Hotel Residences.
The Soho Metropolitan Hotel is simply Toronto's finest, whether you call it a boutique or luxury hotel. From inspired culinary creations to advanced in-room technologies and innovative business services, the Soho Met delivers a limitless range of sophisticated pleasures.
The Lincoln Continental, the epitome of the human side of engineering, is the perfect compliment to the luxury boutique hotel experience.
Let us bring you a Continental for a test drive to see first hand why the Soho Met chose it for their guest courtesy vehicle.
To arrange your Dream Test Drive, email dreamtestdrive@lincolndowntown.ca